Jason Aldean Announces It's A Girl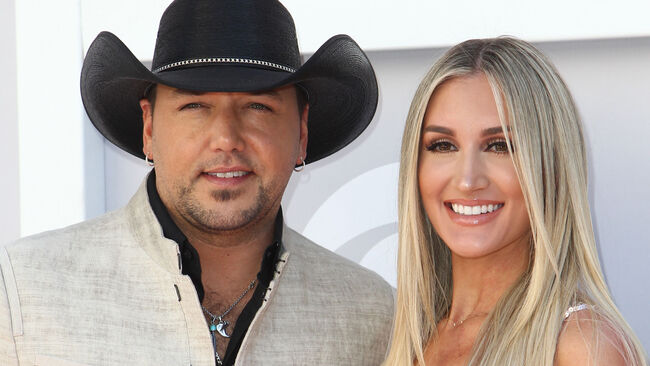 It's time to think pink for the Aldean family. Jason Aldean and Brittany Kerr released their gender reveal video via an adorable Instagram post on Sunday evening.
"Today we are doing the gender reveal." Says Brittany while filming. "Kendyl has been… it's the only thing she has talked about for the last month." Says Jason with a smirk.
In the short clip, Brittany explains that she and Jason already know the baby's gender and that this announcement is really just to capture the girl's excitement as they find out for the first time.
Before the big moment, the couple asked each child if they thought that this baby would be a boy or a girl.
Kendyl excitedly answered that she thinks it's a girl because Memphis was a boy. Keeley uses logic and also expects a girl, but has this notion because Brittany has experienced more morning sickness this time around. Memphis choose to remain silent and refused to comment.
Jason and Brittany decided that the best way to identify their next teammate, would be by taking the family into the backyard to play a quick game of baseball. The couple tossed the "baseballs" towards the girls, the girls swung enthusiastically and smashed the capsules revealing a pink powdery dust into the air. Both girls were correct and Memphis seems pleased. A baby sister will be joining them in December 2018, just in time for the 2019 season to start.
Congratulations!
Photo Credit: Getty Images.